PC Tours and Travel was established in 1984 as one of Asia's first destination management companies with a mission to provide a second-to-none service to our guests that would introduce the beauty and variety of Hong-Kong, Macau, China, and Indo-China.
To achieve our goal in becoming the largest destination management company in the region, we acquired Audio Tours in 1988, SITA World Travel in 1993 and Taipan Reisen in 1996.
We also launched Splendid Tours & Travel, a sightseeing tour company in 1993 and established our branch offices in Beijing in 2000 and Shanghai in 2006.
Today we are world renowned for our exceptional service and dedication to ensuring that every visitor has a trip that offers the very best experience in this amazing part of the world!
To welcome our guests with inspiration and passion so that they have the most outstanding experiences in all our destinations.
As one of the longest established and most renowned destination management service companies in Asia, our dedication to our customers has always been our focus through innovation, service and superior attention to detail.
Nowhere is this more evident than in the leaders of our company: founder and Managing Director Paul Chiu and Executive Director SN Chu. Each has had over 18 years of experience in managing 5 star hotels in the region before establishing and dedicating themselves to PC Tours and Travel.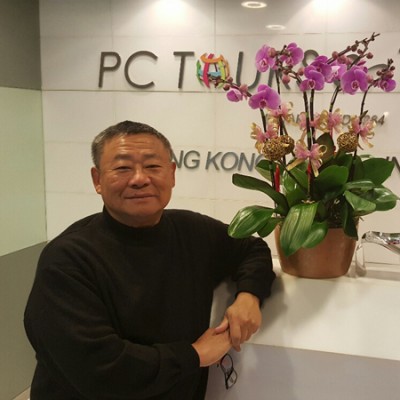 Paul has employed his marketing and operational skills, gained from his position of sales and marketing at the legendary Mandarin Oriental Hotel; he has been a joint director of the Hong Kong Tourism Board for seven years.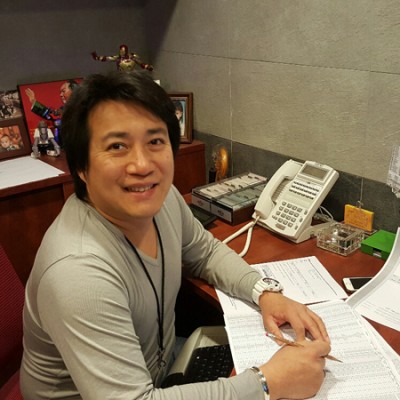 Cary joined PC Tours in 1996 after graduating from Australia. He gained his experience in running the company in operations, sales, marketing, administration and company development before being named as General Manager of the company.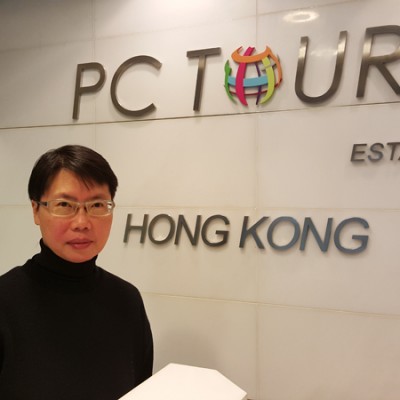 Personal Assistant to Managing Director
Candy has been with PC Tours since 1986 and has assisted both Directors in building the company from just 5 staff members to over 50 today.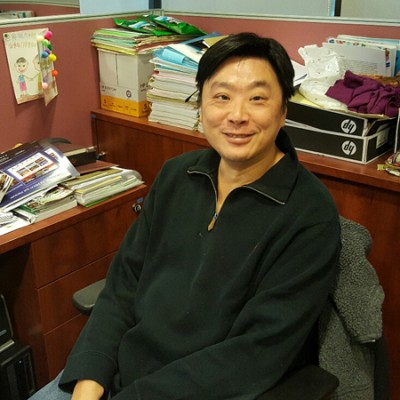 General Manager
Europe & French Territories
A native French speaking veteran for the French speaking markets, Eric is well respected as the "fixer" for the clients with high expectations all over Europe. He is experienced and passionate in ensuring all his clients have the very best experience.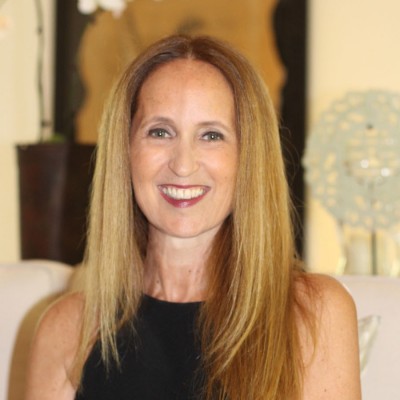 Director of Sales
Australia & New Zealand
Nicole commenced her career in the hotel industry in a regional role with Pan Pacific Hotels & Resorts in Australia. Passionate about Asia, she relocated to Hong Kong and spent 5 years as Director of Sales at Grand Hyatt Hong Kong before joining PC Tours.
Her extensive connections within the Australia / New Zealand region have resulted in bringing many successful MICE.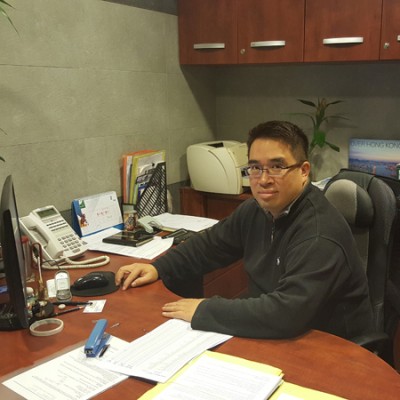 General Manager
Marketing
Brian started his career in 1985 specialising in handling land arrangements for international cruise lines including Princess Cruises, P&O Cruises and Swan Hellenic Cruises.
He is also a veteran in MICE business for Hong Kong, China and Macau who held MICE Director positions for various hotels including the Kowloon Shangri-La Hotel and Grand Hyatt Macau prior to joining PC Tours.
Here at PC Tours we are proud to supply you with a one-stop shop for all your needs, with offices in Hong-Kong, Shanghai, and Beijing. Our operation offers efficiency, accuracy, and style.
Size
When it comes to the Destination Management sector, size really does matter. Here at PC we have access to a great range of resources through our large client base, and buying power with the best suppliers; these advantages are transmitted on to you.
Flow
We offer seamless transitions from place to place. Our vehicles are new, clean, and chauffeured by uniformed drivers. We also arrange rail and air reservations, and can assist with obtaining visas for China and Indo-Chinese countries.
Control
We realise that every aspect of a trip has the potential to make or break it, and as such take personal charge in every last detail. Our Management Team are present at all times, ensuring consistency in service, expenditure, quality, and scheduling. We take the responsibility of arranging each trip very seriously, and have full liability insurance to cover every eventuality.
Our proud masterpieces:
Head of States Delegations
Visit of former U.S. President Bill Clinton to Hong Kong.
Visit of former British Prime Minister Tony Blair to Hong Kong
Visit of Kuwait Prime Minister Sabab Aal-Ahmed Al-Jaber Al Sabah to Hong Kong
Visit of Gabon President el Hadj Omar Bongo Ondimba to Hong Kong
Visit of the Republic of the Philippines Prime Minister Gloria Macapagal – Arroyo to Hong Kong
International Conference and Events
Watches and Wonders (2,000 persons)
World Trade Organization (WTO) 6th Ministerial Conference (11,000 persons)
Fortune Global Forum (800 pax)
GSMA (6,000 persons)
East Asian Game (10,000 persons)
ITU Telecom World (50,000 persons)